What Is
Delight ERP System?
DELIGHT ERP is a leading Custom ERP software development company in Rajkot Gujarat, India. Delight ERP software integrates all your business data into one complete system to streamline processes and information across the entire organization.
Delight ERP helps you to develop your business with an enterprise resource planning(ERP) system, Integrate all your data, use automation and smart technologies to break new ground.
Our cloud ERP software helps you to manage everything from Accounting, CRM, Supply Chain Management, Purchasing, etc.
Our Custom ERP software is a delicate business management software that is customized for specific businesses or industries.
With the ERP software development through you get a great insight into your business and enable you to make decisions based on real-time information – to drive profitable growth.
Our ERP software development company in Rajkot, Gujarat, has various modules to fulfill different requirements of your business.
The software is easy to install, and you can customize ERP software according to your demands so that you can achieve maximum productivity out of your business.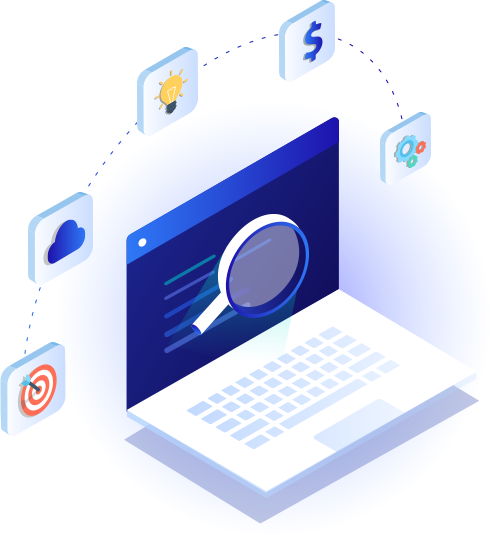 We can do our custom ERP Software development with the latest technology and advanced features of ERP, which includes ERP models like project management, financial, accounting, sales & business management. Delight ERP software helps you to manage your business data on your dashboards with a less complicated screen.
Delight ERP software comes with a Mobile Application that covers all company products, news, catalog, order, contact details of the company, about the company, feedback from the vendor as well as the customer. The application is built for Android and iOS mobiles.
See how consumers are succeeding with Delight ERP
Custom ERP Software Development
Working Process
R K Infotech, the leading IT solution provider in Rajkot, India, Delight ERP, an ERP software product is one of the best products of R K Infotech. Here, ERP Software development and design are done with the latest technology & advanced features of ERP by our experts. Our custom ERP software helps you to manage your business data in real-time very smoothly. Use an ERP solution to empower your business with a secure and reliable cloud platform. With Delight ERP, face any challenge with small and medium-size business management software. Our best ERP software helps business to achieve their goal.
To make your business management process easy and reliable—we give the best ERP management solutions. You can get a FREE DEMO of the software or a quotation of software to better understand our custom ERP software. We made a system for three platforms like computer-based software, web-based, and application. Our software user interface and design are too simple to understand; anyone can easily use the whole system.
Delight ERP Comes With Online Payment Mode
View Complete Purchase History With Our ERP System
Delight ERP provide Data Scalability and Expandable data storage
Our System Is A Next Generation ERP Portal With All Facilities