Why Delight
ERP Solution
Required for Business?
Delight ERP system is one of the leading ERP solution provider company in Rajkot, Gujarat, India. Our ERP solution helps manage real-time data of your business like supply chain management, cash flow, inventory/stock management, sales order, etc. We provide you with the best ERP solution for your business, company, organization.
Delight ERP supports you in facing various data management challenges in fluctuating market circumstances & customer obligations to meet their goals. Our ERP software provides the best ERP solutions for educational institutions, schools, insurance companies, the construction industry, small businesses, and many more organizations. Our ERP system is customizable, so we provide you the ERP solution as per your business requirement.
So your search for the best ERP solution is over here. Don't waste your time and have a FREE DEMO for your company today only!!
Our ERP solutions are available at affordable rates. Check out our advanced features of ERP & the benefits of ERP software to get more ideas.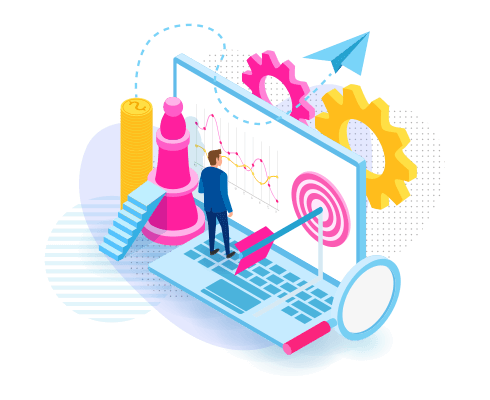 A top feature of
Delight ERP
1. Supply Chain Management
Handles the whole production flow of all goods or services
2. Multiple Store Management
Are you having multiple stores or branches, then Delight ERP help to handle all stores using one software
No need for other software to generate the Reports
You can track all different types of real-time company transactions, such as sales, inventory, and company assets, access the raw information
4. Production Planning and controlling
With Delight, ERP production planners or buyers can schedule and manage items for production or purchasing based on different criteria
Dealer vise price management
Set dealer wise credit limits
Distribution Management, etc…
6. Online Store Management
Our potent ERP software can also be fully integrated with existing B2C and B2B E-Commerce web stores
7. Credit limit management Software
You keep track of all customers' credit limits
8. Production Process Management
It gives a clear vision of your business insight
It manages business flow very easily
9. Price Management Software
Easily manage pricing, order, stock management, sales management, accounting data, etc.
10. Payment & Transaction Alert System
To get all alerts and management of the payment
11. Customer Relationship Management (CRM)
Direct Inquiry management from market place (IndiaMart, live chat, website)
Sales person tracking
Sales person attendance
Expense management
Quotation management
Leave management
OTP Based meeting closed
Dealer, Distributor, retail order management
Customer call, follow-up, inquiry, meeting management
Payment management