Why Delight
ERP Solution
Required for Business?
Delight ERP system is one of the leading ERP solution provider company in Rajkot, Gujarat, India. Our ERP solution helps manage real-time data of your business like supply chain management, cash flow, inventory/stock management, sales order, etc. We provide you with the best ERP solution for your business, company, organization.
Delight ERP supports you in facing various data management challenges in fluctuating market circumstances & customer obligations to meet their goals. Our ERP software provides the best ERP solutions for educational institutions, schools, insurance companies, the construction industry, small businesses, and many more organizations. Our ERP system is customizable, so we provide you the ERP solution as per your business requirement.
So your search for the best ERP solution is over here. Don't waste your time and have a FREE DEMO for your company today only!!
Our ERP solutions are available at affordable rates. Check out our advanced features of ERP & the benefits of ERP software to get more ideas.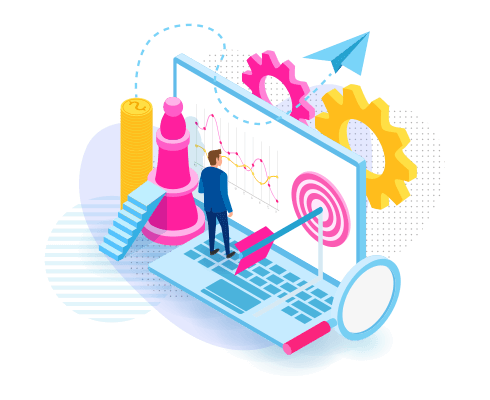 A top feature of
Delight ERP
1. Supply Chain Management (Distribution Management)
Handles the whole production flow of all goods or services
Distribution / Dealer / retailer management
Distribution / Dealer / retailer document management with vendor code
Channel wise and individual member wise price management
Auto payment reminder
Channel member credit sales limit management
Channel member order place quantity limit by product
Product distribution management
Right based higher level / bottom level stock view facility
Scheme management by discount, by coupon, by Point system
Exclusive product sales right management
Channel wise credit limit management
Bulk product price management
Channel member able to list own product
Channel member wise eCommerce store
2. Multiple Store Management
Are you having multiple stores or branches, then Delight ERP help to handle all stores using one software
Web based eCommerce Store
Mobile application based eCommerce Store
No need for other software to generate the Reports
You can track all different types of real-time company transactions, such as sales, inventory, and company assets, access the raw information
Stock analysis
Sales analysis
Purchase analysis
Identify production cost, rejection, wastage process to process and production base wise
Take product ABC, aging report
Identify dead stock / or not moving product / material
Order against stock, Order without stock facility
Partial order confirmation
Order to invoice analysis
Quotation Management
Quotation to Order
Order against invoice management
Quotation aging production management
View supply channel member card orders
Dealer wise price management
Set dealer wise credit limits
6. Online Store Management
Our potent ERP software can also be fully integrated with existing B2C and B2B E-Commerce web stores
7. Credit limit management Software
You keep track of all customers' credit limits
8. Production Process Management (Manufacturer Management)
It gives a clear vision of your business insight
It manages business flow very easily
Production planning
Process to process management
Process cost, stock and quality identification
Production Planning and controlling
Production Cost Identification
Machine wise Production
Product life cycle management
Outsourcing / in-sourcing management
Labor cost management
With Delight, ERP production planners or buyers can schedule and manage items for production or purchasing based on different criteria
Process wise cost
Bill of material (BOM)
Job work challan
Quality Control management
Material over stock management
9. Price Management Software
Easily manage pricing, order, stock management, sales management, accounting data, etc.
10. Payment & Transaction Alert System
End user payment
Supply chain member payment management
Reminder for payment / receivable payment aging invoice
Auto reminder mail again invoice day credit limit
Credit based invoice generation facility
11. Customer Relationship Management (CRM)
Direct Inquiry feed from market place (IndiaMart, TradeIndia, JustDial, Facebook, Instagram, live chat, website)
Sales person on field tracking
Sales person on field / off field attendance
Expense management
Quotation management
Leave management
OTP Based meeting closed
Dealer, Distributor, retail order management
Customer call, follow-up, inquiry, meeting management
Payment management
12. Inventory Management (Stock Management)
Easily identify process to process stock
Maintain ready product stock
LIFO / FIFO method base product stock management
Row material / ready good / not sellable product management
Outsourcing / process based product stock management
Price wise stock management
Scrap management
Vehicle repairing management
Vehicle insurance/claim management
License expiry management
Vehicle expense management
Vehicle parts warranty management
Vehicle document management
14. Website & Application
Sales CRM
Sales person / Distributor / dealer / retailer / end user place the order and tracking
Distributor / dealer / retailer / end user access
FedEx and ShipRocket shipping management
Transportation management & courier management
Offer management
Own product listing
Company news / catalogue management
Product wise rating, comment, review
Blog
eCommerce management
Rights base User management
SMS & Email base Notification