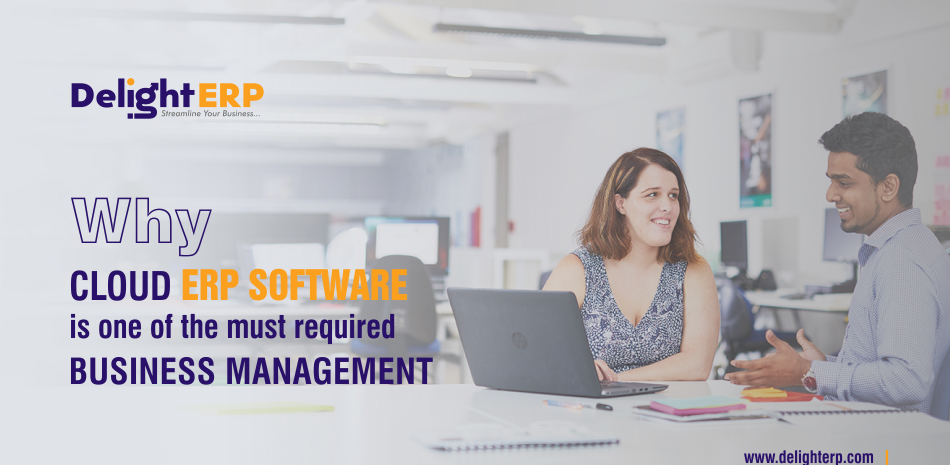 What are the functionalities of Cloud ERP Software for business management ?
A cloud system is the most important system on which a business can invest. ERP Softwares are necessary to manage all kind of resources for all kind of business management, Large Scale Business, Small Scale Bussiness and Start-ups as well.
ERP Software is used to manage human resources, raw resources required for the production of particular items, managing store, managing customer details and so on, the list is quite long and the benefits are uncountable. Many of the small scale businesses and start-ups ignore investing in this kind of systems and that led them to invest more in human resources and still, sometimes they are not getting expected outputs.
Get a free demo of Cloud ERP Software
Why use Cloud ERP Software in the Business Management?
Cloud ERP Software can manage resources like human resources by accurately maintaining the need for people required to handle a whole business or store. It can also take care of how much raw material required by the company for manufacturing a product. ERP Software manages the store by keeping a record of which thing is kept where and that further decreases the work of employees working in the store for management and segregation of products. Apart from that when we keep Small Scale Business in mind, they just need to invest in such software at ones and that can decrease their further investment in human resources and then can use this saved money in further investments for the business.
How important is resource management?
Resources are limited when we consider raw materials available from nature. Also, it is necessary for a company to use its investments in the most optimal way. It comes under the duty of every company to ensure that the way they use an environmental product, should not harm the environment.
Also Check: How Cloud ERP Software Is Useful In Business Financial Tracking
But on the other hand, they always want a considerable profit out of their efforts and hence it is necessary to have a system that manages all these things. The best way to manage all resources in very less effort is to optimize or automatize the whole process. This can be done by a company through investing in the ERP Sofware systems that would reduce their work up to a large extent.
How ERP software can help in terms of human resource management?
To manage how many people or employees are actually needed for proper management of the company or a store, Cloud ERP Software can help the owner in many different ways. If a company hires more people than the actual need, then that might harm their overall profit and loss statements.
Read About: What is ERP Roleplay In Supply Chain Management?
And if they hire a very less number of people for the store or company, then existing employees would be exhausted by a lot of work and proper and efficient output is not obtained by the company. Thus it is always necessary to keep in mind how much is the need for human resources depending on the functionalities of the company. Cloud ERP Software can help owners in managing human resources for their company.
Proper Management can lead a business to heights, how Cloud ERP software can help here?
Management has always been a major factor that plays a very important role in building a sustainable business. Proper management is a sign of a perfect business. Cloud ERP Software helps in managing almost all possible factors of a business. It can manage human resources, stocks (if customized), store, raw materials needed by the company and much more. So on a concluding note, one can say that Cloud ERP Software is the best thing on which a company or store can invest.
RELATED ARTICLES