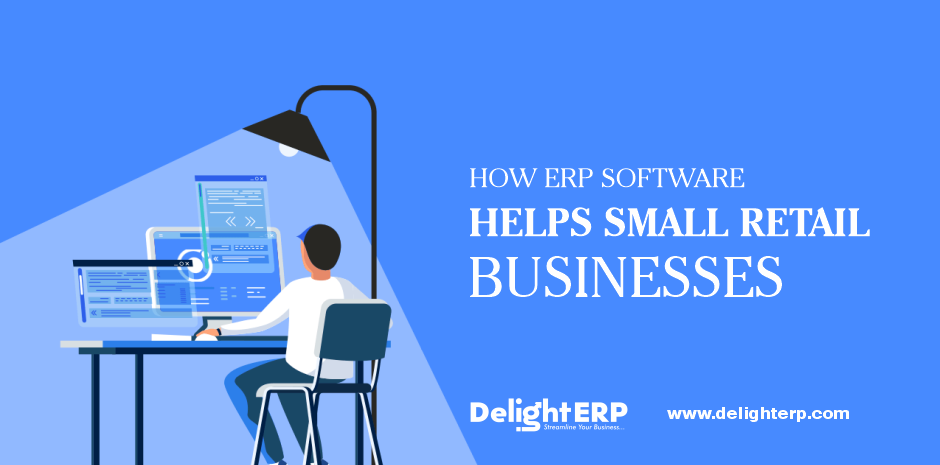 Introduction
Small businesses often lack the technology that would allow them to compete in a highly competitive market. Traditional retail stores often outsource most software and maintenance to third-party providers, which can make it challenging for startups and older companies to keep up with changes in software requirements. Profit Software Solutions provides ERP software to small businesses that can help them improve their efficiency and eliminate expensive support costs.
Profit's ERP software suite is applicable to retailers in any industry, including restaurants, banks, hospitals, hospitality, or educational institutions. With the right software, you can update your entire business operations from a single dashboard. It is a simple and effective way to keep track of your accounting records, keep track of suppliers and vendors, and even create invoices and schedule production on individual merchandise items – all from a single page.
What is ERP Software?
An ERP (Enterprise Resource Planning) system is a software system used to manage IT operations. ERP systems provide a way for organizations to plan, track and coordinate the activities of many different systems and users; an example of an ERP system is one that helps manage a manufacturing company's inventory, orders, and payment processing. ERP systems can be used to manage manufacturing lines, supply chains, or even entire companies. They provide end-to-end control of your operations, from manufacturing to shipping. In short, it is a way of keeping track of your systems and their functionality. It is used in modern businesses to help improve productivity by reducing human error and speeding up the response time of responses to problems.
Role of ERP Software in the Retail Industry
The role of ERP software in the Retail industry; increasing the efficiency and lowering the costs for all parties involved in a retail manner. Using modern technologies such as Virtual Terminal, Data Link-OS, Inventory Management System, Shipment Logistics, and many more ERP systems will help you gain a competitive edge in your industry.
This software provides customers with real-time information about their supply chains, which has helped improve operational efficiency and customer satisfaction. There are many benefits to using ERP systems for your business; read on to learn how Macy's, Inc. uses ERP to improve its stores' efficiency and productivity. By implementing an ERP system in your business, you will be able to implement business strategies that would otherwise be costly or time-consuming.
The role of ERP software is evolving rapidly with the increased need for accuracy and efficiency in retail environments. As a result, ERP is becoming more important in every industry. This is where software like Retail Digital Asset Management can help help you by streamlining your business processes. By using an ERP software solution, you will have access to technical expertise and the ability to make better business decisions. Coca-Cola is a leading manufacturer of soft drinks that relies on ERP technology in its bottlers.
Shift to an online or mobile-first strategy is giving way to a more traditional retail strategy as more companies look to fill inventory online rather than brick and mortar. Retailers are looking for ways to make their stores more efficient and effective while cutting costs wherever possible. Finding cost-effective ways to improve store and inventory efficiency can lead to a significant productivity increase for your company.
Also Read: How To Select The Best ERP Software For Your Small Business
How ERP Software helps Small Retail Businesses
Small businesses often don't have the technology resources or staff required to maintain their own information infrastructures. This leaves them vulnerable to cyber-attacks and other major problems. Small businesses often don't have the capital or technology to run their own business operations. They rely on outside resources to perform many basic functions.
When a major infrastructure failure or cyber-attack causes a company to lose control of their information and will likely result in massive financial losses, how do small businesses recover and maintain their competitive edge? ERP software solutions can help. The ERP software that is designed to aid small businesses is called Atlas. ERP software can help by managing inventory, demand response, and other essential business functions. These systems can also be used to track financial trends and ensure optimal operational efficiency.
Small businesses often lack the IT infrastructure and talent needed to run their day-to-day activities. One solution is to outsource ERP tasks and functions through commercial off-the-shelf (COTS) software. However, small business owners often lack knowledge about how to choose an ERP software provider and often spend too much time trying to choose from numerous ERP packages without thoroughly understanding their strengths and weaknesses. So, if you have a small business and want to make sure that your business is equipped with the right ERP software, this article offers some useful tips on how ERP can benefit your business.
There's no cost imposed by the vendor beyond what you pay for the goods and services you receive. ERP solutions can make your business more efficient and save you money in the long run. The success of any business depends on how effectively it coordinates its various resources and serves customers with timely, accurate, and useful products and services. It is vital for the success and longevity of any enterprise that an efficient system for communicating information be put in place.
Small businesses are increasingly looking to improve their e-commerce sales. One way they do this is by using enterprise resource planners (ERP) for their store management. Having an efficient ERP system can help your small business save money by making it quicker and easier to check billing status, maintain inventory, and more. One way you can help your small business grow is by finding smarter ways to handle inventory, sales, and purchasing.
One way you can do this is by finding the right enterprise resource planner (ERP) for your small business. Doing so will help you to save time by helping you keep track of customers and manage invoices. Yet only one actively manages the ERP used by that company. Small businesses need help managing their store management software. This makes it easy to manage products, inventory, billing, and other important aspects of e-commerce even as the business.
Also Read: Steps To A Successful ERP Implementation
Conclusion
Small Retailers utilize ERP software systems to increase efficiency, lower costs, and improve customer service. Prioritizing data integration and security within your business allows you to easily manage multiple locations with one system. It also allows your managers to view a single dashboard that displays all customer information in a clear and concise manner. By leveraging ERP systems, you can keep track of your most profitable sales channels and allocate additional resources accordingly. Small-scale, specialized software can be a game-changer for a small business.
The scale allows you to get better prices on customers, take advantage of new technology, and generally get a handle on your business. That's why ERP software is so important for retail. It offers businesses great cost savings along with sophisticated capabilities that make it easy for both small and large businesses to manage their operations.
RELATED ARTICLES