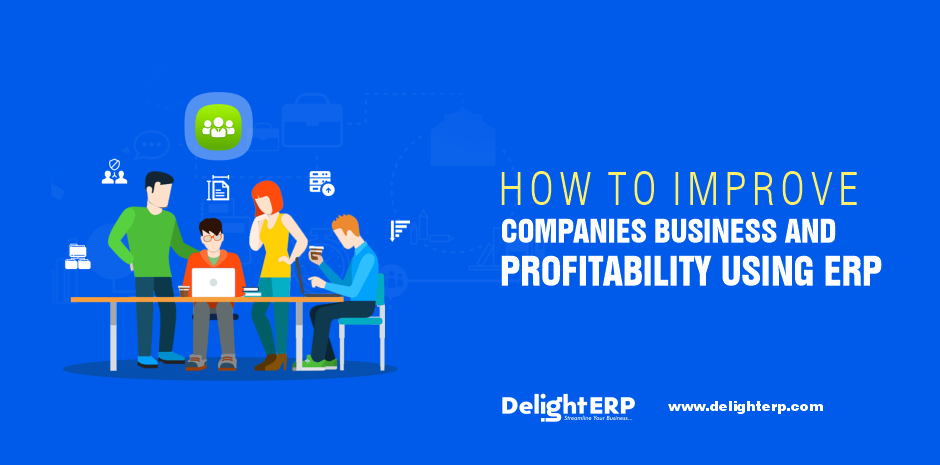 Today in the era of 2022, there is growth of digital marketing and so is the growth of digital management. The ERP industry provides edge cutting solution for business to manage their data and provides very good analysis of business operations. Business ERP are in great demand as they are affordable and overall progress of the company is obtained by its use.
Before the introduction of enterprise resource planning software the businesses found it difficult to manage huge amount of data. Also as we have cloud ERP it makes business to view their information from any part of the world. Thus with the use of Business ERP now a days there is a whole new way business deal with their day to day operations.
There are various activities that occur while running a business. All of them are categorized based on their nature of work. Basically there are 3 main types of business activity
Operations
Financial
Investment
Various activities fall into the above mentioned process. These activities are being monitored by the business man.  In the operation activity there are all the sets of operations that are going on. Such as manufacturing, transportation, supply chain etc. Manufacturing management ERP can be used to monitor the manufacturing process of goods.
In financial management of company's business activity, they manage finances of the company .To get all the financial statement of the company, budgeting, managing cash flows etc.
In operation management all the operations such as manufacturing activity, procurement of materials etc are handled. In investment activity of the business they focus on where to invest money for future growth.
Every business activity has to make many decisions at every point. For big business there are complex process. How to handle all such complex process without a proper system? This was the question company was facing before the ERP era.
Enterprise resources planning have acted like a boon to the company to handle huge data, make decision and handle complex process easily. ERP provides an effective solution as to handle all the process in technology driven way. One can compare the business position from the ideal to the current and can make efforts to bridge the gap between the two.
For any business in order to make profit there should be a proper knowledge as to what will be the cost of manufacturing of products or service. This is an important factor for determination of profit.
Also one need to be aware about the future expenses that can occur with time so that more expense does not leads to loss generation. Profitability is based on many such factors. There are various models that lead to more generation of profits and revenue. Business pay a lot of attention as to how to maximize profit so get competitive advantage in the market. For this they look in the way all the business activities are carried.
Step by step what all business processes occur and at every point how to reduce cost are seen by the managers. Also they look into how to develop new tools and techniques to maximize profit and saves time of the company.  This they can very well do by the use of ERP into their business units. Enterprise resources planning software thus provides various ways as to monitor the cost and increase profitability of the business.  ERP has various areas that are looked into by the company.
Uses of ERP
Enterprise resource planning has various use which as shown in the figure. As we can see it has its application on
Management of financial resources
Human resource management
Supply chain management
Manufacturing Management
Customer relationship management
Data warehousing
From management of finances to every important department of the business units ERP provides effective solution to each and every activity. Every unit is analyzed and steps are taken as to make continuous improvement in business activity.
When such things take place then it impacts the business and profitability of the company. Following is the way ERP can make such difference:
Managing all the activities in digital platform
When we are having various business processes then a lot of data is generated. This makes it difficult for the company to manage all the records. The workflow of the process and if there is any kind of error in the process than what should be done is difficult to handle. With the use of ERP we can make this task very easy. As there are complex business processes we can predefine it into our ERP system. This impact of business activities and increase of profitability is done by ERP.
Now for example if the process is not meeting the ideal standard then we can switch to plan B. This is predefining. By this any time if any person is working then he/she has knowledge as to what should be done if there is a variation in the process.
Thus here all the business activates are predefined into the ERP system and one can make less error. One is well prepared for any adverse business operation and this leads to less loss and more profits.
With the use of ERP all the data is recorded. As most of them are based on cloud computing method, the data here is not lost anywhere.  All the reading and other data is recorded into the system and when needed one can fetch it from anywhere. Such information leads to profitability and has impact on business
Data can be fetched and this leads to providing data security and privacy by the ERP system. As data is not lost anywhere then one can get any kind of result at any point of time as a proof or as a help for reference.
Analysis of all the data (loss reduction, NPA, cost reduction)
The processes and data are analyzed to generate a valuable outcome. This outcome has a way manager's look into to get more profitability in business. Analysis at every single stage is needed. ERP is mainly used for analyzing the data of the system.  When analysis is done then loss making units or NPA can be detected. This are then shut down to generate more and more profit.
When Nonperforming assets are identified then managers can find out the way how they can make a difference in the business process. They are then removed if they do not have any proper use. This leads to cost reduction and more profit for the company.
For example if a company manufactures chairs of different kinds. Here now they are trying to build a new type of chair with a new design but is not liked by the customers.  To this there are no sales of that product. The amount of money is wasted and a loss is incurred.  All the calculation of time and money that is wasted in advertisement or getting new material for those chair etc is analyzed. Now we can remove this from our production process. Any material which can be reused or can be sold by which we can have less loss compared to a big loss.
In business there are very complex processes. All such process can be studied and less loss and more profits can be made with the use of ERP.
Building Good relationship with customers
When we have the customer relationship management system in our business then we can build good relationship with customers. This leads to customer's retention and generation of more customers. Any business having more customers has more profits and this impacts business to a great extent.
Good relations with customers have always leaded to business expansion. Business expansion leads to develop a strategic position in the business.
ERP is thus benefitting the business by keeping very good relationship with custom
The work by every employee or people associated with the ERP can be tracked and analyzed. This leads to the knowhow of how much efforts people are making for their work. When more people have made good efforts then it impacts business activities and this leads to generation of more profitability.
From any part of the world the manager can track how much work is carried out. Like for example if any employee is facing any difficulty can be easily analyzed and proper training can be given for this.  A proper data is thus obtained and there are more chances of getting recognize for the efforts that are carried out by the individual.
The use of ERP is done to generate more and more leads. With the use of CRM we can easily track the records of interaction with the customers. Where the customers are facing problem can be noted and a proper solution is obtained for converting people to customers.  This has a huge impact in business activities and generation of more profit to the company. As more leads are generated then more profitability can be obtained.
Enhancing efficiency in departments
In business the departments are interconnected. Also there is a big necessity as to they should work in a proper manner. If manufacturing department does not respond well to marketing department then one cannot generate good sales of the product or service. So it's important to interconnect each department and ERP provides an effective solution to this business activity which leads to more profit generation.
Through ERP all department are interconnected. What work a person has done can be accessed by its superior and place at which they face difficulty can be resolved. Efficiency of every level activity is enhanced. All the three layers of business activity are effectively managed to enhance and generate greater output.
Customize business activities
ERP provider has option for providing customization of software based on organization need. The company can choose this option and get advantage of skill enhancement of the organization. This leads to more profitability and enhanced business activity.
Use of various ERP in business
There are various types of ERP that are available in the market. Each ERP has a specialization in handling information and processing it. For big company more than one ERP is used by the company. When this happens then a structured way of performing business activity is done. This has huge impact in business activities and profitability. When such ERP are used then complex business operation becomes easy. This leads to enhancement of business operations. In less time more profit is generated and business unit can get strategic position. Thus ERP is like a boon for business for generating more profitability.
RELATED ARTICLES