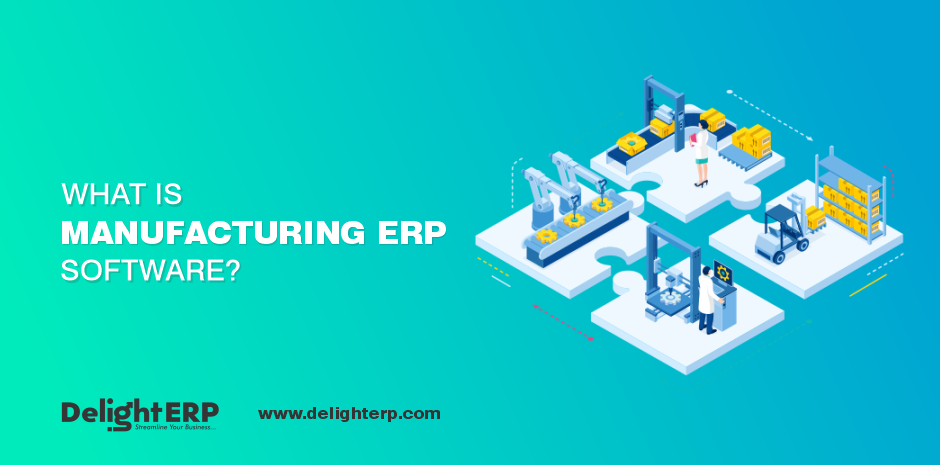 Introduction
ERP(Enterprise Resource Planning) is a process that is used by every small and leading manufacturer and business. ERP systems are used to decrease the workload Of big or small enterprises.
Every business like a startup and leading companies, manufacturing industries have to handle the account, sales, purchasing, finances, marketing, human resource, customer, etc. They need software that handles all the stuff.
ERP software handles all the work of the business. With this single system, every business is able to handle every task. It includes enterprise performance management, which helps you make a budget and reports on the financial results of an organization. This is a way to implement your business work by manufacturing software.
The system works for the management tasks of sellers, vendors, customers, etc. A seller, distributor, manufacturer, or customer can use ERP platforms to sell or buy their products online. Also, business areas like project management, financial, manufacturing, accounting, sales & business management, dealer management, customer relationship management (CRM), and supply chain management use the Enterprise Resource Planning(ERP) system.
Every business has various different works. If they use different software for every single work, then it is going to be complicated and difficult to manage. The ERP system provides to handle all the work. So, you have to handle only one software instead of handling different- different software.
What is Manufacturing ERP Software?
Manufacturing ERP is mentioned as manufacturing software. This system is used to plan, manage and provide the functionality that supports manufacturers and manufacturing production processes.
Businesses need to manage their workflow like accounting, purchase, sales, raw-material, finance management, marketing, human resources, etc. Manufacturing ERP software helps to manage all workloads with a single software.
This manufacturing ERP system makes the production process faster and smoother, it stores the bill of material, it handles the raw material which helps you reduce the wastage of the material. Manufacturing software helps you to make production planning throughout this planning manufacturing company identify the production cost. This software makes it easy to arrange a time for the production of products.
How much cost for the production of product manufacturing? The answer to this question is Manufacturers easily identify the cost of products with the help of Manufacturing ERP software. This software also helps to manage the product delivery on time like tracking the delivery material, courier details, details about courier man, etc.
This software develops with cloud technology. It allows manufacturers to proactively manage operations, incomplete information and helps users to make their decisions more quickly.
Manufacturing ERP software has features like, easily generating the bills and handling products selling and managing the raw materials very easily.
This system gives the facility of gathering all customer's or client's data and creating the PDF, excel, or any other file format. This facility helps to keep the data of your client and customers.
Manufacturing ERP Software useful for Manufacturer
Manufacturing industries are highly competitive industries. To reach their objective, manufacturers need ERP software through which they are able to handle all their workflow.
ERP systems help to handle the Financials, Product planning, Materials and parts purchasing, Projects, client, selling, accounting, etc. Modern enterprise resource planning technologies help manufacturing businesses overcome their workload.
With Manufacturing ERP systems, real-time information, ERP software reduces costs of material production. It allows manufacturers to manage operations; incomplete information and helps users make their decisions more quickly. In the world of competition, you have to make decisions more carefully and quickly. Because of this, ERP software is introduced in the market which helps to make fast and effective decisions.
This manufacturing ERP software provides the features of customer service. With the help of customer service these features, you can easily track the products which are dispatched to the customer because every manufacturer wants to reach their material to the destination on time and safely.
For every small to leading manufacturing organization, ERP software is very useful. This system helps for manufacturing processes like material control, delivery, production, planning, etc.
Recommended For You: Evolution Of ERP & Current Trends
Benefits of ERP in Manufacturing
Manufacturing production is based on two factors, first customer requirement-based production and another is manufacture develop the product then the customer will consume the products. Various types of organizations use ERP software. This system has various benefits as follows.
1. Customer Service:
Customer service is very important for every manufacturing industry. All companies can store, track and manage their product data, quantity, or other activities remotely through ERP software. Users want to successfully reach their material to the destination, so manufacture ERP software to provide a tracking facility.
2. Right Decision:
In the marketing world, it is very competitive. In the market, if you want to grow your business then you have to make the right decision but quickly and carefully. That's why ERP software helps you to make the right decision.
3. Stock Management:
Stock management is a very important part of the manufacturing industry. With the help of the Enterprise resource planning software users easily manage the stock. This feature helps to manage the stock and decrease your wastage of the goods.
4. Accounting Management:
Using ERP software provides the accounting management facility. Through software, users can easily handle their accounts. At the end of the year, it displays the errorless result.
5. Import Leads:
Leads are very important for any business. ERP software helps users to import their leads directly from various marketing places like Facebook, Indiamart, JustDial, TradeIndia, etc. The sales team easily converts their leads and these leads into sales help to grow the business.
Here, some more benefits of manufacturing ERP software like highly secure, process & efficiency, highly customizable, bill, invoice and receive management, etc.
Difference Between ERP & MRP
MRP stands for material requirements planning and ERP stands for Enterprise Resource Planning. Here below you can see the difference between the ERP & MRP systems.
MRP:
MRP Works as a standard solution. It has limited users. Typically, MRP is less expensive. It is mostly used for manufacturing industries. MRP is a way for manufacturers to manage their shops, inventory, capacity planning, and scheduling features.
ERP:
ERP works as an integrated system. ERP systems are good for all industries and departments. It improves the process of manufacturer sales, management, accounting, etc. ERP has more users than MRP. So, this is a better way for manufacturers to manage.
Delight ERP required for Manufacturing
Manufacturers need software that can help to make a bill, manage their accounting, manage their sales, manage their raw material, manage orders, etc. Delight ERP software is introduced in the market to help to reduce the workload of the manufacturing process.
Delight ERP manufacturing system introduced additional features to help out the manufacturers. It helps you manage all your manufacturing processes. Throughout this system you can easily handle your accounting, bills, products sales, manage your raw materials, human resources, etc. The software includes features like supply chain management, multiple store management, reporting, production planning, process planning and controlling, dealer management, online store management software, production management software, etc.
Also, provide a facility to generate the report through delight ERP software. This report is generated in Excel or PDF format. Reports are very important for every manufacturing and through ERP you can easily generate the reports.
Every manufactured industry needs software, which system helps them to provide error-free work. Delight ERP helps to overcome their error and make manufacturing process management easy to handle.
When you apply Delight ERP into your organization at that time, it will be implemented with your existing manufacturer process, you don't need to change your existing process. It will store your data on the cloud database.
In short, Delight ERP systems help a manufacturer to manage all work and help to manage the process of manufacturing products.
Conclusion
Manufacturing industries have competition in the market. In the era of competitive markets, everyone has to make the right decision and take quick action very carefully and quickly. So, digital Manufacture ERP Software is very helpful to manage their manufacturing production process.
ERP software helps to provide features for taking decisions quickly in a competitive market but very carefully. Without using ERP software, the manufacturing process becomes complicated. This software helps users manage their start-to-end product manufacturing process.
RELATED ARTICLES