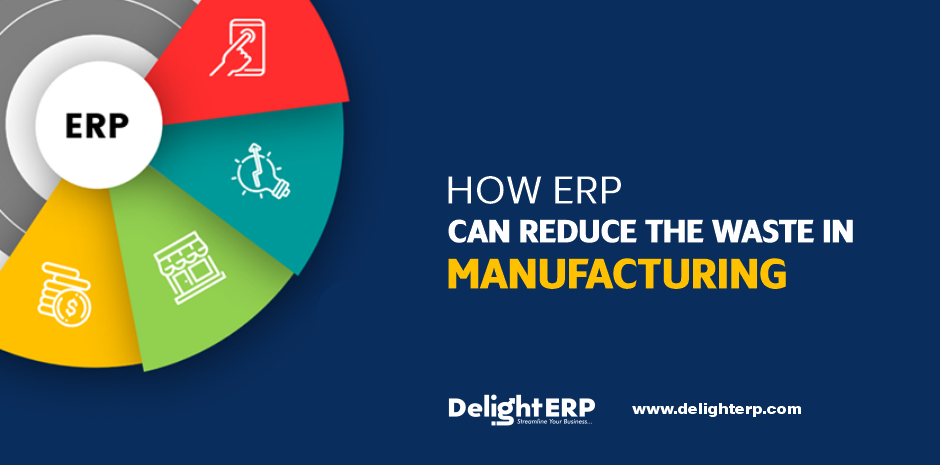 ERP(Enterprise Resource Planning) Software
Manufacturing industries or businesses use ERP software to manage their entire production process.
Now is the age of digitalization, and businesses may use software to help them develop by reducing their workload. Manufacturing companies employ software to help them cut manufacturing costs and increase revenues.
The manufacturing industries experience several challenges in the captive market. They can keep track of all operations with the help of the software, which helps the administrator stay on the right track. This feature helps in completing the task within the allotted time. If the administrator does not keep track of the work, they will not be able to complete their assignment by the deadline. 
Multitasking software is also a feature of enterprise resource planning software. That is, the enterprise can manage all of its tasks using a single software application, such as accounting, reporting, monitoring manufacturing processes, follow-up, and creating custom links.
How is ERP beneficial for manufacturers?
Enterprise Resources Planning systems help the manufacturing industries in several ways. As business owners, they have a goal in mind that they want to achieve. They can raise their revenues by employing a variety of strategies or offers to attract a customer to maximize revenues or profits.
Describe a few important advantages that manufacturers have experienced when implementing an ERP system in their industries.
1. Boost Customer satisfaction
Satisfied customers are the driving factor behind successful businesses. And customers are satisfied when their orders are delivered ahead of schedule.
To execute the order on schedule, the companies must evenly distribute the workload among their employees. As a result, they complete the work on time and leave a lasting impression on the minds of the customers.
2. Help in the growth of the businesses
The commercial market is filled with competition, and businesses that want to grow must use effective techniques. With the help of relevant and innovative methods, businesses can take a step toward success.
Businesses, on the other hand, find it difficult to develop the strategy. As a result, they can use ERP software and historical data to develop unique methods to boost sales by attracting a large number of new customers.
3. Reduce unnecessary cost
It's simple to increase sales, but industries must also maximize profits to boost sales. Companies must reduce their cost values to maximize or maintain profit. ERP allows businesses to easily reduce unneeded and undesirable costs. Because raw materials purchased by enterprises can be recorded in the system, the purchasing team evaluates the records before purchasing the material. As a result, businesses can reduce waste and increase profits at the end of the month as compared with the previous month.
4. Increase productivity
Productivity in the manufacturing industry must be maintained. Companies must maintain tasks properly to complete production. Several businesses use the enterprise resource planning system to keep their manufacturing processes running smoothly and increase productivity.
5. Quick decisions
Businesses must make quick decisions to take the lead in a competitive market. However, they must be careful when making their decision, since if they do not make the right decision, they will not be able to make a profit. In addition, rash judgments made by the organization may result in a loss.
To achieve success, the manufacturing industries use software to quickly analyze and make instant decisions.
6. Help in strategy making
The best strategies provide the business with multiple possibilities in a competitive market. They can use past data to develop strategies or improve sales strategies to increase income.
The software allows businesses to simply store data from previous purchases or transactions. And they may readily use this information when they need to analyze data for informational purposes.
7. Increase security and accessibility
Businesses can keep data on paper if they do not have any access to the software. Due to safety or reporting concerns, this task is tedious and unreliable. As a result, businesses prefer to use the ERP system to protect their data.
Businesses can quickly save their data using the software, which is secured by the cloud-ERP database, and they can also simply access the data. As a result of the security and easy accessibility, businesses can improve customer service.
You may like to read about, What Is Production, Planning, Quality And Control?
How do lowering costs help businesses increase their revenue?
In the market, there are several businesses established in the market for fulfilling their needs or desires. However, at the end of the month, different profit margins can be obtained by-product manufacturing; for the simple reason that the company can increase sales while lowering production costs.
Imagine that a product manufacturing company can boost sales but is unable to reduce costs. As a result, their revenue remains the same. On the other hand, the company may not be able to maximize sales, but by lowering costs, it will be able to increase revenues. As a result, companies with creating strategies can reduce waste and increase profits.
To achieve profitability goals, the company can focus on both, maximizing the sales ratio and lowering costs.
How does ERP help manufacturing companies minimize waste?
ERP software helps manufacturing companies in reducing waste in several ways.
1. Transporting materials
Manufacturing industries must provide materials to the exact right place at the right time. If the item is not delivered to the correct location, the companies will waste both time and money. That is why the industry's sales team keeps all of the customers' information, such as their name, destination order, deadline, etc.
Industrial companies may now track delivery boys to ensure that deliveries are made on schedule. Live tracking technologies assist the lean manufacturer in making a favorable impact on the minds of consumers.
2. Maintaining inventory
There is various software available to help with inventory management in the manufacturing industry. Suitably maintaining inventory helps organizations in lowering their expenses.
Lean manufacturers can keep track of their costs and stock materials with the use of an enterprise resource planning system. As a result, there is no chance of overstocking resources, and they may complete their manufacturing at a low cost.
3. Minimize Motion-induced waste
Motion-induced waste is something that businesses must deal with sometimes. This form of waste occurs when an organization's workstation is unsuitable, and when machines and employees move in, causing injuries, damage, and wear-and-tear, among other things.
They send reminders to the administrator for machinery maintenance through the ERP software regularly. Manufacturers can also customize the machinery to fulfill their goals.
4. Waiting
The reason for the problem is waiting for raw materials or equipment maintenance, which takes time ahead from completing the task in the allotted time.
Now, the company employs software to keep track of the raw materials and to properly maintain the equipment over time, so they don't have to wait for anything. As a result, by delivering the products on or ahead of schedule, they can have a beneficial impact on their client.
5. Reduce the over-productivity
Many times, manufacturing produces more products than the consumers require. As a result, they can spend their money on producing extra products that are currently not being used by any consumers.
Today's modern ERP software helps the manufacturer in storing the recipes of specific products for limited production to avoid over-productivity.
6. Reduce the over-processing
Every customer has a unique requirement, which requires the purchase of a product with various characteristics. As a result, the more advanced cloud-based enterprise resource planning system helps the firm in storing data or details about product quality. These capabilities allow the organization to reduce over-processing and supply the exact material that the client requires.
7. Minimizes defects
Defects are unavoidable in the workplace, and corporations are helpless to stop accidents. Businesses can reduce flaws with the help of ERP.
For example, Manufacturing can repair machines on time, so they don't have to pay the extra costs. And through the administrator, ERP receives an auto reminder for machine maintenance.
Also read: What Are Process Manufacturing Challenges Will ERP Software Solve?
Conclusion
ERP (Enterprise Resource Planning) software helps manufacturing companies in maintaining or lowering production costs. The reason why organizations are leading in the competitive market is that they can control their costs while increasing their sales. When the COGS (Cost of Goods Sold) is subtracted from the sales, the industries' gross profit is calculated. And today, every business can increase profitability by decreasing waste with the help of ERP software.
Get a free demo of Delight ERP Software, which can help your business grow.
RELATED ARTICLES