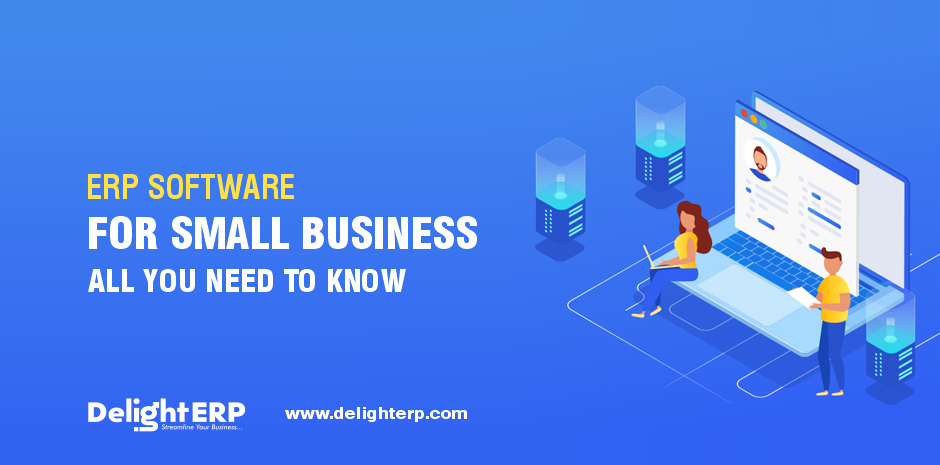 Introduction:
If you want seamless growth of your business you should go with ERP software. It is one of the fully integrated and outstanding functionalities system so far. It is helpful for all types of small businesses, medium, and large businesses also. It is easy to install but you should have pure technical knowledge before going to use it.
It has got wonderful features which are created keeping your convenience in mind helping you make the best out of available resources. It can be mapped all the business resources very effectively which is quite simple to use. It helps you take your business to an unmatched level by managing all its resources, namely, financial, sales, marketing, manufacturing, and so on. It is one of the best ways to utilize your business effectively.
All ERP software is very much affordable and popular for every client. It can be used for manufacturer distribution, all types of the financial sector, accounting software everywhere. As compared to traditional software it is really easy to use. It has got modules that take care of the important aspects of business for better planning and execution.  In a small business, the total budget is very low, so this software is much cost-effective for this purpose. It is a complete view of the business. Now you need to compare all software with your budget.
Here is the list of complete information about small business software.
What is ERP Software for small business?
If you want low-cost business software this is the best option for you. This software can boost the performance of any enterprise whether it is small or large. It is an ever-challenging option for you to grow your business. An extensive analysis should be there before going to use this. It can help you to manage everything you need from marketing to planning everything. It is a seamless end to end process.
Its real-time analytics could help you improve benefits and efficiency levels. It contains industry-based specialization and the best practice to do the overall management process. This automated and group-wise process would help you to integrate a quick deployment process.
With this planning system, we can integrate all databases and use automation techniques to handle all tasks. ERP platform to improve cash flow and visibility while cutting inventory costs.
How is ERP used in small business?
We have to discover the best practice for using it in small businesses. Its innovative policies would help to grow this business. So whether your enterprise is a start-up or small we don't need to feel worried about it. In these digital technologies, there is a rapid growth of this software. It can maximize business agility with standardized processes, rapid innovation, and fast time-to-value.
Utilize intelligent automation to unlock new levels of performance across your organization. It can gain greater control over your SME with small business management software and  ERP tools designed to grow with you. Streamline key processes, gain greater insight into your business, and make decisions based on real-time information –  so you can drive profitable growth.
When should ERP be implemented?
The greatest part of this software is it can be implemented very easily. It is integrated with various package tools and it can manage the various business operations and other operations very effectively. It provides full visibility with proper features which helps us to boost our growth. We can get its advanced feature also. It is useful for business finance made simple through automation and a fast, proven solution.
We can grow new products, channels, and markets with agile features and capabilities. We can also Get rid of on-premise IT costs with ERP software that is flexible, scalable, and always current. Also, it can manage time very effectively and allocate sources as per the need. So we can track and manage everything from one place.  So we can manage our sales funnel very effectively. The software is ideal for businesses in apparel, electronics, pets, food, consumer goods, medical, metal, government, and nonprofit industries. With feature modules in finance, CRM, sales, manufacturing, procurement, and warehouse management sector.
TOP 5 most important modules for an ERP software for small business:
Now a day's ERP software is the backbone for any organization whether it is small or large. All the work can be done on a daily basis, and the best solution would be provided. But yes, you should know the powerful workflow for it.
Here we will discuss the 5 most important modules for an ERP for small business purpose:
1. Cost reduction:
There are one significant cost reduction policies in ERP. With an ERP system, your business has a reduced need for third party applications that are often expensive. So various cost reductions would be provided for enterprise growth and reduction.
2. Consumer Analysis:
This module is very important for any type of business expansion. By predicting the market analysis we can see the target clients for us. So we can promote our business accordingly. Certainly, by enabling consumer analysis, ERP systems capture larger market shares and predict certain behaviors.
3. Transparency of supply chain:
This is one of the most important modules for supply chain management. By the proper calculation of supply chain number, we can predict the overall expenditure. So high-quality decision would be provided. Additionally, we can get potential customers for our service.
4. Cloud platform:
When utilizing the cloud to run applications and store data, businesses eliminate the need to manage and maintain servers on-premises. Cloud-based software is well managed by any type of provider. So we have to install the best version of it. Also, we can access the reliable cloud backup solution which allows us to focus on overall business growth.
5. Enhancement of product:
Due to the data integration features of these systems, important information is always available to all departments. Data on customers, vendors, manufacturing processes, and more is maintained by your ERP system. So we have to keep the relevant data for proper productivity rates.
What is the current trend for ERP systems in small businesses?
It is the best opportunity for us to use this software. By this automating process, we can generate our report. We can analysis day to day activities and long-term planning for further analysis. In the current trend, most of the IT company's main focus would be efficient cost investment.
Many ERPs allow you to incorporate various systems of third parties into a single whole. You can manage your working capital at a more detailed level by understanding exactly where you stand concerning inventory levels. An ERP framework can readily produce valuable reports and analytics at any time by providing a single source of reality. Each framework is designed to stand alone or integrate with the more extensive suite, except for a few exceptions.
An ERP solution, properly implemented, can significantly reduce or eliminate repetitive manual procedures, thereby allowing team members to concentrate on activities that impact revenue. The other side of widespread access to data is the power of who can see and edit the data. To ensure the protection of your data, ERP solutions have intrinsic controls.
How to choose the right ERP Software for small business?
For all types of development and deployment, it is one of the most important software. It ensures a great solution. All the requirements would be covered by this software. Your strategy depends on your specific requirements and needs. Here's a guide you can follow for your software strategy planning.
Tweak the guide to adapt to your company's unique conditions. Keep in mind that the more detailed your strategy is, the better are your chances for success. So first we have to identify the key improvement opportunities and list out our goals. Accordingly, we have to set our Allocate training resources to help your employees understand how to use the new software.
This training is an essential part of the implementation process and will help maximize the benefits your business can reap from the software. The overall outline of the ERP roadmap will define the well-defined business objective. Most importantly, your roadmap must identify milestones to monitor the progress of your ERP implementation.
Include short-term milestones, comprehensive simulations, piloting, reviews, and other phases of the project. A good strategic plan will reduce time and money wasted on a software solution that does not meet your business needs. It will ensure that your new ERP software will function well in your business environment.
Also Read: Top 10 Common Questions About ERP Software
Conclusion:
Indeed, an enterprise resource planning system can take your business from good to great. However, you must have an efficient ERP strategy in place to ensure proper implementation of the software. A lot of companies will cobble together ad hoc integrations to keep data flowing between systems, but these integrations are brittle and require constant maintenance.
As a result, when your ERP software vendor releases a new update, not only do you have to test everything to make sure the update won't crash the system, you also have to identify every customization beforehand. Excessive and extensive customizations can even make an upgrade impossible altogether.
If you are looking for the best ERP software then you are in right place, Delight ERP software is one of the leading ERP software company. It is developed with the latest technology and features like, supply chain management, stock management software, multiple store management, CRM, and many others which are very beneficial for your business management.
So don't waste your time and just have a FREE DEMO of Delight ERP software now!!
Thank You For Reading!!
RELATED ARTICLES