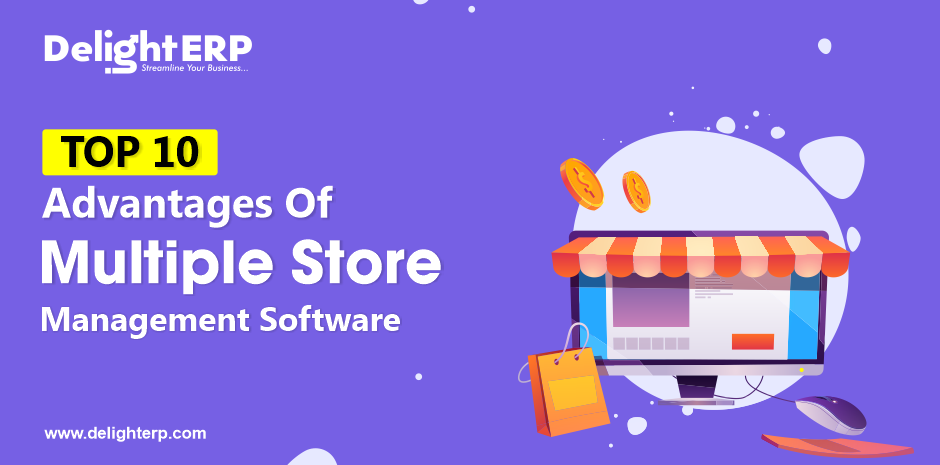 Introduction
If there is just one supermarket, it could have been easier to maintain. That being said, if you run several stores, the difficulty can increase. With the aid of its Multiple Store Management Software tools, thus this solves all of those complexities.
There may be problems relating to stock management, customer relations, poor management, lack of clarity contact, etc. The multi-store Management Module is designed to eliminate all of these problems, have a POS chain store, and concentrate on developing team members.
What is multiple store management software?
The Multiple-Store Management System is designed to eliminate all of these problems, have a POS chain store, and attract more customers. Users need to have a POS system that is specifically built to accommodate several stores with convenience. Multi-Store Management Module offers specialized chain store features.
Importance of multiple store management
Users need to have a POS system that is specially built to accommodate several stores with convenience. The whole multiple store management system gave advanced level features for a network of stores. The mixture of versatility is linked to the various facets of the Retail Shop.
Through our full-featured retail app, you can handle the inventory easier for different stores. In addition, users would be able to determine whether your clients will engage with your company. The interfaces also describe how different stores communicate with one another.
The whole software is indeed a retail operations software that has split the framework into 2 components: POS and Back-office. POS is the framework in which the cashier executes purchases, and the back-office is where nearly all configuration occurs. Not only did we continue to add functionality to the Back-office, but also with the POS. With the aid of features added to the POS, cashier, and salesperson can also contribute to multi-store management.
Also Read: ERP Software For Small Business – All You Need To Know
1. Regularity in Profit margin:
By being placed in various areas, the machine can get to know the buyers closely, sense their tastes, and store the variety that sells easily. Awareness of emerging industry dynamics increases the speed of sales turnover.
2. Changes in inventory or transfers:
The inter-unit movement of goods in the same region or location, in the event of any lack of a specific variety in a store, allows continuity in service and minimizes the risk of dead stocks.
3. Popular Publicity:
Popular types of ads for both shops minimize the promotional budget to a significant degree, which offers a comparative edge.
4. Removal of poor debt:
Different stores have an impact on cash transactions and so there are no bad debts.
5. Deployable economics:
Factors such as fast turnaround, removal of bad loans, standard ads, simpler accounting system without credit sales, etc. contribute reduced running costs to the multiple-shop system.
6. Affordable And accessible:
As a result of economic activities, the organization is ready to trade goods at lower prices, which then in turn raises market turnover.
7. Time Saver:
You can check for bar codes and even search for characteristics such as brand or color or either of those traits.
8. Hassle-Free:
Once an object has been bought with an OEM code, it allows you access to it rather than developing additional codes and creating needless problems.
9. Increased productivity
This also enables multiple tenders to be approved with a single payment, preserving time and financial resources.
10. Effortless:
This one has a truly incredible functionality that stops all purchases if the inventory is empty, which means that you've never had to take note of whether or not the item sold is in stock.
Also Read: Importance Of Customer Relation Management Software
Conclusion
Because of all these benefits of Multiple Store Management System software, refine the store and allow profitable sales which can be conveniently handled and monitored.
Get the best Multiple Store Management System at the best ERP software company in India. Delight ERP software provides you with the best Multiple Store Management System that is built with the latest technology and features at affordable rates.
Get a FREE DEMO here.
Also Check our: Customer Relationship Management Software (CRM)
Thank You For Reading!!!
RELATED ARTICLES